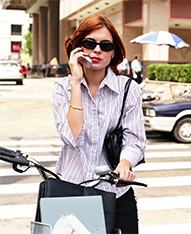 In honor of National Bike Day, a shout goes out to MSU Bikes, an incredible resource at Michigan State University for all things bike related. MSU Bikes works with staff and students at the university to encourage bicycling, and it provides the accessibility, support, and education necessary to make bicycling an viable option for our community.
Have a broken bike? Need a new one? MSU Bikes provides bicycle sales, rentals and repairs as well as education on bicycle repair and safety.
In addition, MSU Bikes works with campus planners to improve bicycle infrastructure on campus.
For more information, visit http://bikes.msu.edu/.