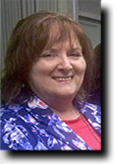 Meet Rondy Murray, our new contract administrator.  Long-term members will probably remember Rondy, because she has a long history with our union, including a stint as Contract Administrator.  Starting as a CTU member in the late 1970s, Rondy became an Executive Board Director in 1983, was elected president of CTU in 1989, and was hired as a Contract Administrator in 1997.  She returned to work with MSU for a short while before becoming a Uniserv Director (similar to our contract administrator position) for the Michigan Education Association. She worked as a UD for 13 years in various regions around the state of Michigan.  She took an early retirement last year but is excited to re-enter the working world especially at her "home" base of CTU.
We are extremely pleased to have Rondy, with her wealth of knowledge and experience, back with us.
Comments Off on Meet our new contract administrator
Posted in Uncategorized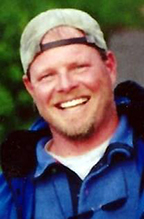 We were shocked and saddened to hear about the death of Charlie Heckman, president of AFSCME 999 and chairperson of the Coalition of Labor Organizations at MSU. He died in a single-car accident on February 23.  The CLO relies a great deal on Charlie's skills and experience, especially during our health care bargaining.  Charlie was a good friend to labor and to CTU. We are going to miss him.
Charlie's family will receive friends and have a service, particularly acknowledging his time in the Navy and the special recognition that brings, on Wednesday, March 2, 4-7 p.m., at Gorsline Runciman Funeral Home, 621 S Jefferson, Mason, 48854.