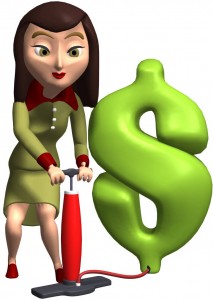 The August 2014 CT News (still at the printer) will announce that our next general raise will be at least 2.3 percent.
The final numbers just came in, and we are please to announce that the increase actually will be 2.5%. 
For CTs, that raise will happen April 1, 2015.
This increase is the result of the great job employees at MSU are doing to help keep health care costs down.  Last year's health care costs were at 2009 levels.