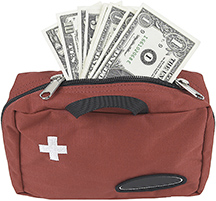 The share of the health care savings disbursement that will appear in each of our January 23 paychecks is $961.81 (prorated for part-time employees). The payout goes to CTs on the payroll as of January 1, 2015.
Continue reading →

When you send your packages this holiday season, remember to send them UNION! Unionized package carriers are United Parcel Service (Teamsters) and the U.S. Postal Service (various).
Other ideas for a conscientious approach to the holidays can be found on CTU's Shopping List.