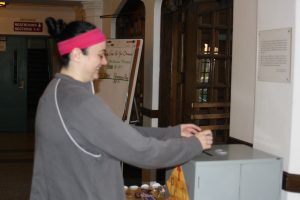 CTs voted on October 25, 2016, for vice president, secretary, four directors, and two members of the Audit Committee, as well as a constitutional amendment.  There was also a straw poll to determine where members would like to hold the picnic.
Vice president: Rosie Garcia, 133 yes, 6 no, 1 invalid
Secretary: Tracy Rich, 134 yes, 5 no, 1 invalid
Director:
Pamela Brock, 119
Liz Owen, 114
Stacey Patton, 117
Stephen Stofflet, 114
Audit Committee, 1 year: Lynn Foltz, 135 yes, 1 no, 4 invalid
Audit Committee, 3 year: Barbara Heyser, 132 yes, 2 no, 6 invalid
Constitutional Amendment: 120 yes, 17 no, 2 invalid
The great majority of members voting said they want to hold picnics at Patriarche Park rather than the CTU building.